By becoming a member, volunteering your time, or making a gift to the W.K. Kellogg Manor House, you support our mission to preserve and share the legacy of W.K. Kellogg in a manner that invites community involvement and supports the W.K. Kellogg Biological Station and Michigan State University. Thank you!
Become part of the W.K. Kellogg Manor House family today!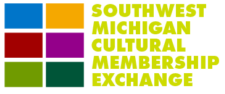 Become a member today for more fun visiting local attractions! Sanctuary Members enjoy reciprocal memberships to five other southwest Michigan cultural attractions in October.
Help us share a piece of local history with visitors from around the world by becoming a W.K. Kellogg Manor House volunteer. A variety of additional opportunities to volunteers at the Manor House include greeting, cashiering, administrative, and garden maintenance. Develop valuable job skills while enjoying the beautiful atmosphere!
Gifts to this endowment provide perpetual funding for the care and preservation of the W.K. Kellogg Manor historic facility and grounds, and support student internships at the Kellogg Estate.
Your gift supports day-to-day operations, programming, and facilities upgrades needed for this historical landmark.
To donate by mail:
W.K. Kellogg Biological Station
Attn: Sarah Carroll
3700 E Gull Lake Drive
Hickory Corners, MI 49060
Please make check payable to "Michigan State University" and include the name of the fund you wish to support on the memo line of your check.
For more information, or if you have questions about donating, please contact Development Coordinator, Sarah Carroll at (269) 671-2444 or scarroll@kbs.msu.edu.